Palo Alto Networks integration
Visualize your network and security data and trigger remediation in Cortex XSOAR
Palo Alto Networks, the global cybersecurity leader, is shaping the cloud-centric future with technology that is transforming the way people and organizations operate. Our mission is to be the cybersecurity partner of choice, protecting our digital way of life. We help address the world's greatest security challenges with continuous innovation that seizes the latest breakthroughs in artificial intelligence, analytics, automation, and orchestration. By delivering an integrated platform and empowering a growing ecosystem of partners, we are at the forefront of protecting tens of thousands of organizations across clouds, networks, and mobile devices. Our vision is a world where each day is safer and more secure than the one before.

Prisma Cloud
Panorama
Cortex XSOAR
Aggregate your cyber assets and software monitored by Palo Alto Networks products alongside the rest of your network and security tools to create and maintain a searchable single source of truth of cyber assets. appNovi customers conduct ad hoc or automated saved queries to identify gaps in security controls and trigger remediation through ITSM and SOAR solutions including Cortex XSOAR.
Visualize your network connections across cyber assets to identify business-critical network connections to ensure incident response actions are non-disruptive and identify vulnerable ingress to exploitable assets to ensure non-disruption during incident response.
Understand network connectivity across your multi and hybrid cloud network to make security accessible.
appNovi retrieves security alerts retrieved from Palo Alto Networks tools and converges it with the rest of your network and security data. Security and incident response teams quickly identify where vulnerable assets are contextually exposed and where active incidents are underway to identify the blast radius. Cyber asset and network traffic data enables the ability to identify business application critical connections to ensure non-disruption during incident response.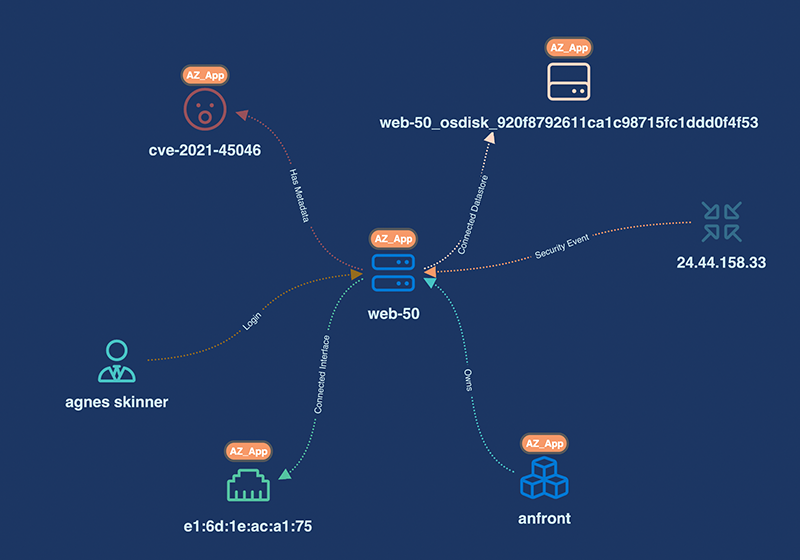 Leveraging cybersecurity mesh to implement business-specific vulnerability management
Learn about the appNovi cybersecurity mesh platform for attack surface identification and mapping, vulnerability management, and incident response enablement.
Resources
Explore how appNovi can help you align to CIS controls to mature vulnerability management, attack surface mapping, incident response, and data center migration processes.