Mesh ServiceNow cyber asset data with your network and security services to make security accessible
ServiceNow (NYSE: NOW) makes the world work better for everyone. Our cloud-based platform and solutions help digitize and unify organizations so that they can find smarter, faster, better ways to make work flow. So employees and customers can be more connected, more innovative, and more agile. And we can all create the future we imagine. The world works with ServiceNow. For more information, visit: www.servicenow.com.
IT Service Management
IT Asset Management
Security Operations
Governance, Risk, and Compliance
appNovi integrates with ServiceNow and other CMDB and cyber asset management systems to provide an aggregate view of your network infrastructure across your network including multi and hybrid cloud environments. Through appNovi you can structure searches to identify assets based on selected criteria, and automate outcomes for the results such as initiating an ITSM ticket or SOAR playbook for cyber assets unmonitored by your EDR solution.
appNovi ingests ServiceNow risk scores to reflect company-built risk scores as part of security data analysis and visualization. When risk data is aggregated with telemetry, appNovi identifies vulnerable and exposed cyber assets and can trigger the appropriate orchestrator for resolution. Risk and event data is also visualized alongside cyber asset and connection data to provide incident response analysts with a complete view across all data sources in minutes and not hours.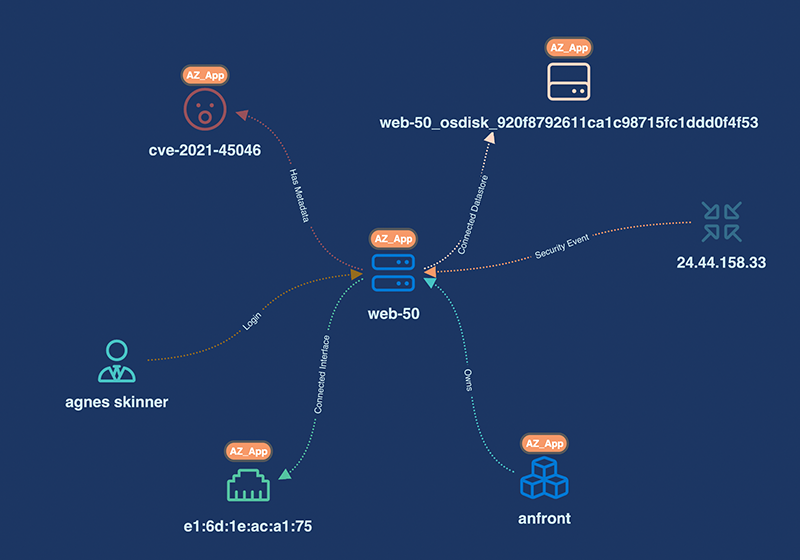 Leveraging cybersecurity mesh to implement business-specific vulnerability management
Learn about the appNovi cybersecurity mesh platform for attack surface identification and mapping, vulnerability management, and incident response enablement.
Resources
Explore how appNovi can help you align to CIS controls to mature vulnerability management, attack surface mapping, incident response, and data center migration processes.